GOSPEL INTO AFRICA
In obedience to the Call and Commission of God (Matt 28: 18 – 20) and the guidance of the Holy Spirit, Frank and Marianna have in FAITH founded "Gospel Into Africa"
ESTABLISHING THE MINISTRY - "GOSPEL INTO AFRICA"
The establishment of this particular ministry is a slow but methodical process to ensure that a sound, godly foundation is put in place. Particular aspects currently being attended to are:
1. Prayer 
For the many who are lost in darkness, broken, sick, captive.
For the preparation of the soil so that the seed will fall on fertile ground.
For the ministry (harvest workers, vehicles, buildings, finance and materials)
For us to remain faithful and obedient to God's direction, ever listening to the whispers of the Holy Spirit
2. Material for teaching / equipping of leaders.
 We have obtained excellent course material in discipleship and church planting. These now need to be translated to Portuguese.
3. Establish partnerships with the local church in northern Mozambique.
4. Start prayer movements among believers in Mozambique.
5. Making the ministry known in order to –
Establish partnerships with churches, organizations, businesses, people who share the same vision for 

evangelisation.
Establish a funding process which will enable this ministry to be established and grow. Over time this need will diminish as the movement becomes fully established (home grown) and self-perpetuating within Mozambique.
 PLEASE VISIT OUR WEBSITE OR EMAIL US AT mission.gurue@gmail.com FOR MORE INFORMATION!
http://gospelintoafrica.yolasite.com/
EVANGELISM and CHURCH PLANTING
A NEW DIMENSION OF  EVANGELISM AND CHURCH PLANTING IN MOZAMBIQUE
"God loves with a great love the man whose heart is bursting with a passion for the impossible."William Booth
"Church Planting is a rapid multiplication of indigenous churches planting churches that sweeps through a people group or population segment" - Paul D Watson
________________________________________________
The Gospel of Jesus Christ moves from community to community when the people of God obey the Great Commission and purposefully take the Gospel to new communities. The Gospel flowing from person to person, house to house, village to village, community to community and town to town.
"Look at the nations and watch– and be utterly amazed. For I am going to do something in your days that you would not believe, even if you were told. "Habakkuk 1.5 (NIV)
Over the last decade or two, a number of Church Planting Movements have sprung up around the world. A study was recently undertaken among leaders of some Church Planting Movements in order to determine those critical characteristics which are common to all. This was done with a group of Church Planters getting together and the following 10 universal elements were to be found in every movement:  
EXTRAORDINARY PRAYER
ABUNDANT EVANGELISM
INTENTIONAL PLANTING AND REPRODUCING OF CHURCHES
THE AUTHORITY OF GOD'S WORD
LOCAL LEADERSHIP
LAY LEADERSHIP
HOUSE CHURCHES
CHURCHES PLANTING CHURCHES
RAPID REPRODUCTION
HEALTHY CHURCHES
[Courtesy of David Garrison - "Church Planting Movements, How God is Redeeming a Lost World"]
________________________________________________ 
It is our firm resolve to base this ministry on these 10 elements as we are God's partners in our effort to take the Gospel into Mozambique and Africa.
God instructs and causes the ministry of church planting to happen within the simplicity of His Word (Great Commission). Obedience and faith in God requires us to replicate these godly principles as believers, leaders or churches. When we do this God will bring fruits beyond what we are able to pray, dream or think (Eph 3:20). We therefore put all our Faith and Trust in Jesus, our leader and our guide.
1Peter 2:9  But you are a chosen generation, a royal priesthood, a holy nation, a people for possession, so that you might speak of the praises of Him who has called you out of darkness into His marvelous light (MKJV).
GOSPEL INTO AFRICA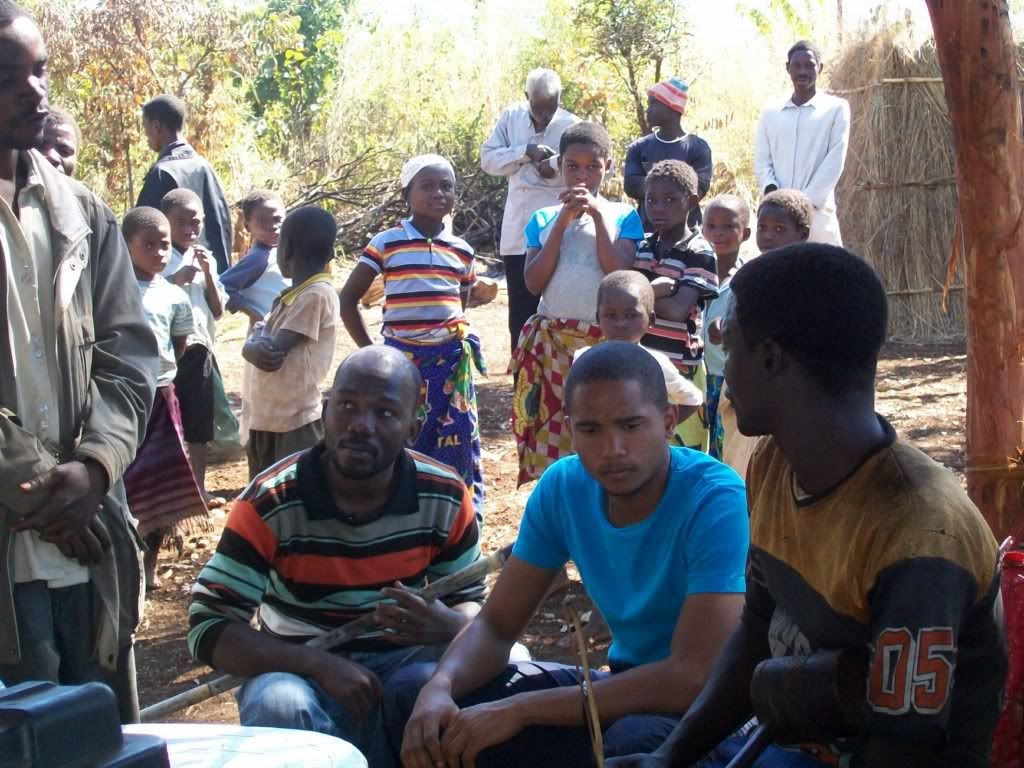 SPEAK YOUR WAY OUT OF IT!
Article by Dr Jay Snell
Yes we can supernaturally speak our way out of the devil's snares and hard places! See what Isaiah said below.
Isa 59:21
As for me, this is my covenant with them, saith the LORD; My spirit that is upon thee, and my words which I have put in thy mouth, shall not depart out of thy mouth, nor out of the mouth of thy seed, nor out of the mouth of thy seed's seed, saith the LORD, from henceforth and for ever. 
To put it differently, the words God puts in our mouth are the words of His covenant. And which covenant is this? It is the Abrahamic covenant. And what is so special about this covenant? It contains healing, prosperity, family well being and salvation. But does this pertain to me seeing The Abrahamic covenant was Jewish and Old Testament and I am a Christian during the New Testament? Yes.
Here's how it pertains to you?
You were grafted into this Abrahamic Covenant the moment you received Jesus as your Savior! That moment you obtained the salvation in it. In addition, you also have the healing, prosperity and family well being contained in that covenant. For a short, yet deep, faith building understanding of your grafting, go here and read our one page article, Amassing Christian Prosperity Today. http://jaysnell.org/Articles/today.htm
Two more things you must know.
1. You must know that God put words in the mouth of Abraham, his seed and his seed's seed. These seed contain us Gentile Christian by grafting. Further more God said His Covenant words shall not depart out of Abraham's mouth, nor the mouth of  his seed, nor the mouth of his seed's seed, forever! In other words, these words are in our mouths now. We do not have to blow a fuse trying to get them in our mouths, there are already, supernaturally, there by an act of God.
2.Furthermore, words are for speaking. Speak out loud, continuously, the words of the Prophet Isaiah below. 
Isaiah 65:23-24 KJV
23  They shall not labour in vain, nor bring forth for trouble; for they are the seed of the blessed of the LORD, and their offspring with them.
24  And it shall come to pass, that before they call, I will answer; and while they are yet speaking, I will hear.  Say the following out loud. "I am the seed of the blessed of the Lord! I cannot labor in vain! Dear Lord, bless me now according to the promise of the Prophet. You also promised that before I call, you will answer me. And while I  am still speaking, you will hear me."         
In Shansi I found Chinese Christians who were accustomed to spend time in fasting and prayer. They recognized that this fasting, which so many dislike, which requires faith in God, since it makes one feel weak and poorly, is really a Divinely appointed means of grace. Perhaps the greatest hindrance to our work is our own imagined strength; and in fasting we learn what poor, weak creatures we are-dependent on a meal of meat for the little strength which we are so apt to lean upon." Hudson Taylor
Discovering the Mysteries of God's Kingdom
Mark 4: 11 - And he said unto them, "Unto you it is given to know the mystery of the kingdom of God: but unto them that are without, all these things are done in parables"
It should be a life mission for each Christian to embark on a journey of Discovering the Mysteries of God's Kingdom (Jer 33:3  Call to Me, and I will answer you, and show you great and inscrutable things which you do not know). These mysteries are both laid up inside of us and accessible to every Christian man and woman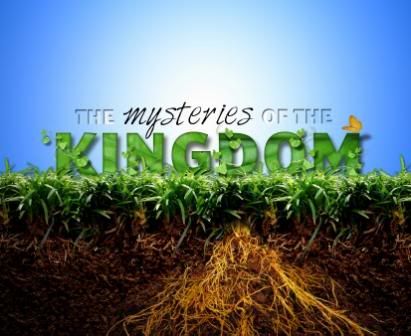 God tells us something striking in the book of Ecclesiastes 3:11. He reveals to us that He has set eternity in our hearts, "… so that no man can find out the work that God maketh from the beginning to the end" (Ecclesiastes 3:11). This means God has put the mysteries of the Kingdom in the spirits of men. Everything that there is to know about the Kingdom of God is in our spirits. But this is hidden and veiled. In the book of 1 Corinthians 4:1, God also tells us we are "… the stewards of the mysteries of God."  http://www.virtueofprudence.com/author/teboho
FAITH DOES NOT OPERATE IN THE REALM OF THE POSSIBLE. THERE IS NO GLORY FOR GOD IN THAT WHICH IS HUMANLY POSSIBLE. FAITH BEGINS WHERE MAN'S POWER ENDS!

George Mueller 1805 - 1898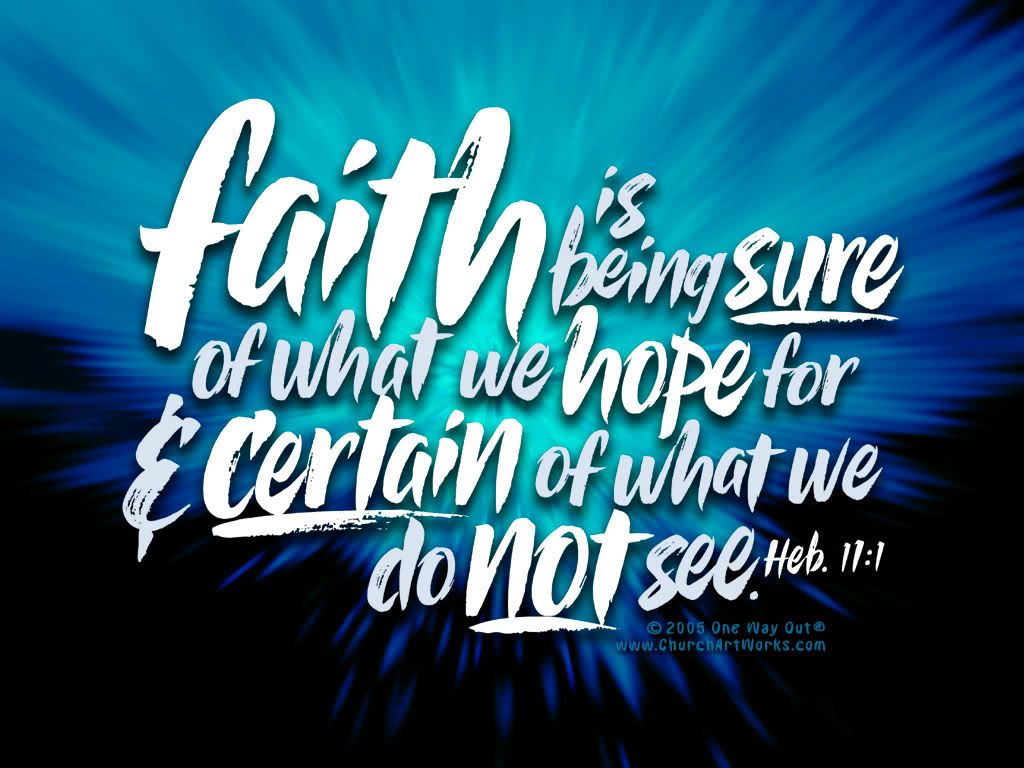 When time goes by… either doubt… or believe! Choose FAITH and Believe!!!!